The Long Way Around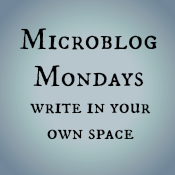 A friend of mine, and fellow infertility blogger, Jess has encouraged me to seek some avenues to expand the readership of my blog. Today's post is an experiment in this, as I am taking part in "Microblogging Mondays" as part of the blogging community.
As I was getting ready for work this morning, I was thinking about the long way around and how, in my life, it seems like that is precisely what gets me to my destination, at least most of the time. I refused to date my now husband for the first year I knew him. I attained a degree in English and political science, then went to grad school in professional communication instead of taking the direct route to become a teacher. I have lived in 4 states and even more residences before deciding to make the commitment and buy a house. I guess it is only fitting that our path to parenthood is taking us on the scenic route instead of the direct path.
Though I am a West Virginia girl who enjoys a good, road trip on some old County Roads, I have to admit this one is getting a bit long and tedious. I'm tired of all the curves, twists and turns on this path, and I'm pretty sure my motion sickness isn't going to stay quiet for much longer. I know I have a good team working as my GPS, helping me to see that the destination is still there, just maybe quite a distance from where I am now. But, I stay committed to this path for one main reason: I can hear the little, child-like voice in the back of my mind that sounds so much like a promise of things in my future. I hear it whenever I start feeling bleak and wondering about this seemingly endless journey. It's just a whisper,but I know it's there-I'm pretty sure it even calls me Mountain Mama now and again.
"Are we there yet?"
Almost. We have to be almost there. I sure hope so, anyway.